Touma Yamamoto

Ramen

Basic Information

Gender
Male
Birthday
November 11th
Age
21
Height
5'8
Weight
150 lb

Ghoul Information

RC Type
Rinkaku
Rating
C
Touma Yamamoto is an Asian immigrant from Tokyo Japan. He is also one of the current Ghoul's who is being smuggled to London.
Background Information
Edit
Not much is known about Touma, but one thing's for sure, Touma was an orphan and has a soft heart for those who are classified as such. Touma never talks about his background as he feels that no one needs to even know about it.
Personality & Behavior
Edit
Touma is a very quiet individual, he is usually known to be very serious as he hates jokes. He also finds everyone annoying unless they prove themselves otherwise. He also won't help anyone, but himself unless he owes someone. Also if Touma is hungry he will not hold back as anyone who can feed him will be eaten by him. Touma is merely the average Rinkaku ghoul with a knack for killing when hungry as he carries his usual life as normally as possible.
Appearance
Edit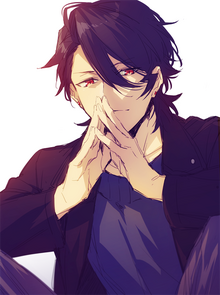 Touma usually carries this casual complexion, his eyes are a vibrant red color, but when he reveals his Kagune the outer section of his eyes become black. But Touma literally looks like the regular human being, his body being built as his muscles are toned from working out constantly to uphold his body standard. The color of his shirt underneath his jacket varies depending on the weather condition or how he is feeling in general. Touma never wears hats and always carries a similar taste to any outfit he may be wearing.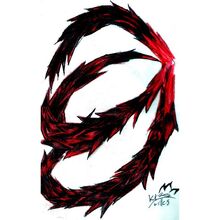 Touma has a Rinkaku Kagune as he is able to summon 3 tentacles from the middle section of his lower back. The tentacles seem as if they are filled with scales, but that is not the case as it is all a part of his Kagune's design. Touma has specifically learned how to use his Kagune and the abilities that stem from it. Though he is not stronger than higher rated Ghoul's, out of the Rinkaku who are C rated, Touma is known as the most proficient at its use.
Attributes
Edit
Since Touma is a Rinkaku Ghoul he has exceptional Regenerative abilities.
Touma is able to shape his Tentacles into Claws, or even sharp-edged weapons for combat.
| Strength | Speed | Durability | Stamina | Intelligence | Perception | RC Factor | Total |
| --- | --- | --- | --- | --- | --- | --- | --- |
| 4 | 4 | 2 | 3 | 2 | 2 | 5 | 22 |
Role-play Library
Edit
Spars/battles
Edit
Storyline
Edit
Approved by
Edit
(Here an admin or mod of the site will put down their signature to show your profile is complete or finished.)